Outdoor Trauma kit v1 load out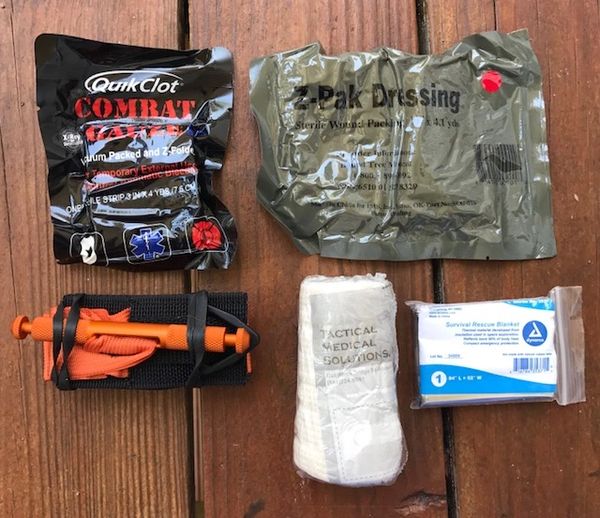 Outdoor Trauma kit v1 load out
The triple9 Outdoor Trauma Kit (OTK) is a point of injury trauma kit designed to address life threatening blood loss. The OTK is built without pesky zippers or buttons which have been known to get gummed up or prove difficult to open when sandy, bloody or when the user is gloved, mildly hypothermic or under stress. We replaced the zippered/button access with mil-spec hook and loop. We used drill weave elastic to hold all the goodies inside. This allowed for ease of deployment while still insuring a confident retention of all the gear your OTK holds. The OTK is approximately 6" X 8", by 3" thick and weighs a whooping half pound. The crew at triple9 chose our pack list from gear which was battle proven and TCCC/TECC committee approved. To keep it simple, our chosen pack list is laid out below along with OEM/manufacturers:

Public Safety/First Responder inquires please contact Marc at (727)798-5659 or marc@trpl9.com
v1 loadout:

Tourniquet-SOFTW (Tactical Medical Solutions).

Hemostatic-Quik Clot Combat Gauze (Z-Medica).

Z-packed Standard Gauze-(Tactical Medical Solutions).

4" Control Wrap (Tactical Medical Solutions).
Mylar Blanket